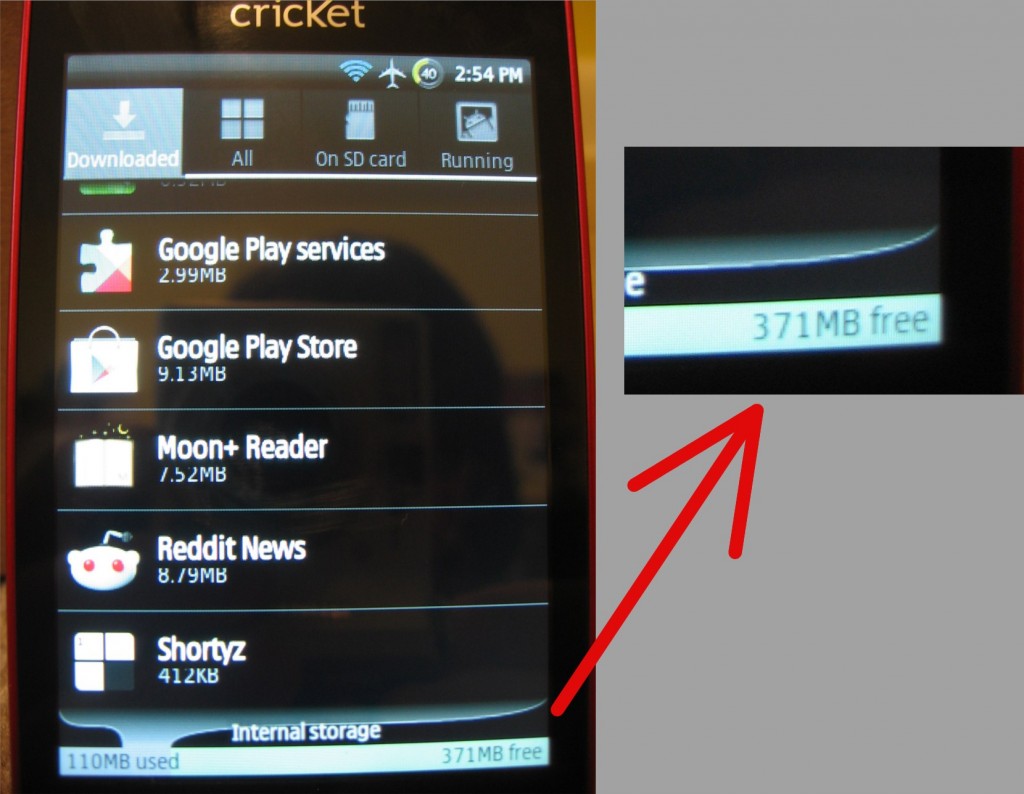 I have this Samsung Vitality phone which I picked up from a Best Buy sale last year for $50. Better yet, it came with a Bluetooth speaker that I didn't need and I managed to net $28 by selling that on eBay. I love the thing, it's not a high-powered device, but it works for web browsing and email. There is just one problem, it only has 137 MB of internal storage. And when I got it, most of that was already used.
I was visiting my friend Linus this week and he told me I could expand that by adding some of the SD card memory. We tried it but couldn't get it to work. But I gave it another go today and figured out how to use ClockworkMod along with INT2EXT4+ to do the deed. Now, as you can see, I have twice as much free internal storage as the phone is supposed to ship with.
This should be possible with any Android device. Join me after the break and I'll tell you how to make it happen for your phone.